EDSee Orlando: The Coolest Boroughs You Need to Visit
Orlando is internationally synonymous with Disney, and it's the bane of almost every local. Look, Disney World isn't even in the same municipality—it's Lake Buena Vista, technically—which is almost in another county. But that's actually very good news, since that's not what you came here for.
Yes, Orlando is a metropolis unto itself—one, in fact, with a newly burgeoning sense of self and culture that even The New York Times and others have begun noticing of late.
Ahead of EDC Orlando 2018, we've put together a list of the coolest boroughs to visit while you're in O-Town. Take it from a local: Make time for these great neighborhoods before or after your EDC Orlando adventure, and visit with authenticity.
Mills 50: East Meets Best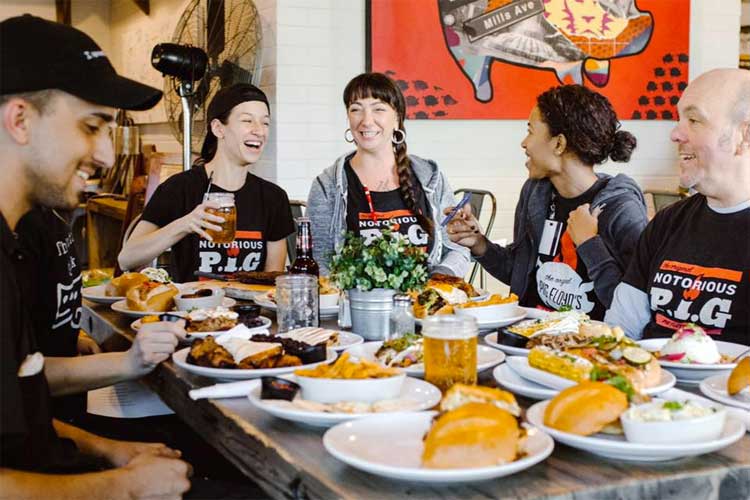 As a collision of culture and pure DIY verve, this off-downtown area is the most colorful and organic neighborhood in the city. Look at all the blazing murals, street art, and non-Western signs, and you'll soon realize it's the only zone that can lay claim to being both Little Vietnam and the nerve center of Orlando's indie scene.
Ethnically, it's the area's biggest concentration of Asian commerce, flush with restaurants, markets and gift shops. And that's what makes it the highest-value target for food, with an affordable, legit and overflowing procession of Asian eateries. Historically, Vietnamese cuisine has dominated, and you can taste the best of it in settings that range from Vietnam Cuisine, a tiny spot boasting what may be the city's best banh cuon and a tellingly higher Vietnamese clientele, to Lac Viet Bistro, probably the most elegant of its ilk.
But dining options here are a pan-Asian spectrum spanning traditional fare like dim sum (Chan's, Lam's Garden, Ming's Bistro), Chinese BBQ houses (Tasty Wok), Korean BBQ (Shin Jung), fiery Sichuan cuisine (Chuan Lu Garden), and Japanese (Bikkuri Sushi)—all of it authentic. More recent additions include new-school interpretations of Asian street food (Hawkers, Mamak). The rainbow stretches all the way into modern fusion (Tako Cheena, King Bao). Seriously, after savoring the strength and sweetness of a Vietnamese iced coffee (Boston Bakery & Café), Starbucks will forever be unnecessary.
Beyond the historical Asian identity, however, Mills 50 has in recent years emerged as the upward hotbed of Orlando's fringe elements on the engine of underbelly nightlife places like the indie rock magnet of the hyperlocal Will's Pub complex and weirdo live joint Uncle Lou's. But you can soak in some of that spirit during the day at OG all-day dive bar Wally's, which opens at 7:30 am.
This progressive spirit also manifests itself in the New American dining of hotshot casual restos like the Strand, Pig Floyd's Urban Barbakoa, Black Rooster Taqueria, and creative plant-based kitchen the Sanctum.
At the district's northernmost pole is the city's museum region, where you can visit the Orlando Museum of Art, the Mennello Museum of American Art, and the Orlando Science Center. Or just enjoy the complex's rolling green lawns, lakes, and majestic oak trees—especially "the Mayor," a sprawling live oak over 200 years old in front of the Mennello Museum.
Mills 50 is where Orlando's freak flag flies with pride.
Audubon Park: Garden District Gone Hip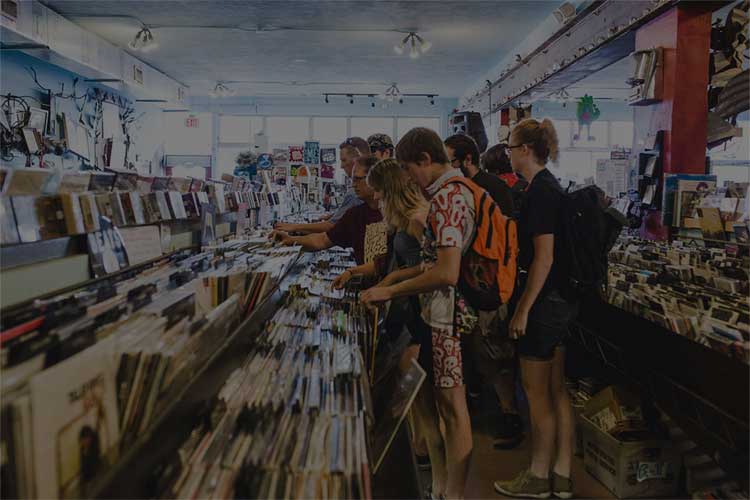 Like its neighbor Mills 50, this precinct has recently blossomed from grassroots that are as fiercely local as they are forward. Long known as the city's Garden District due to the historic and beautiful Leu Gardens, Audubon Park is in full renaissance right now, with an influx of young, ambitious businesses that have taken root there. It's an urban gem boasting one of the city's most culturally dense stretches. Within a tight three-block strip is Orlando's flagship independent record shop (the nationally renowned Park Ave CDs), its most vanguard artisanal market (East End Market), its most bohemian third space (Stardust Video & Coffee), and the godfather of the city's now-omnipresent craft beer scene (the nationally ranked Redlight Redlight). Pepper in some casual and creative food spots (Blue Bird Bake Shop, Bikes, Beans & Bordeaux, P Is for Pie, Junior's Diner, O'Stromboli's) and some well-curated vintage fashion (Dear Prudence), and you've got all the ingredients of a great urban neighborhood.
Ivanhoe Village: A Lakeside Jewel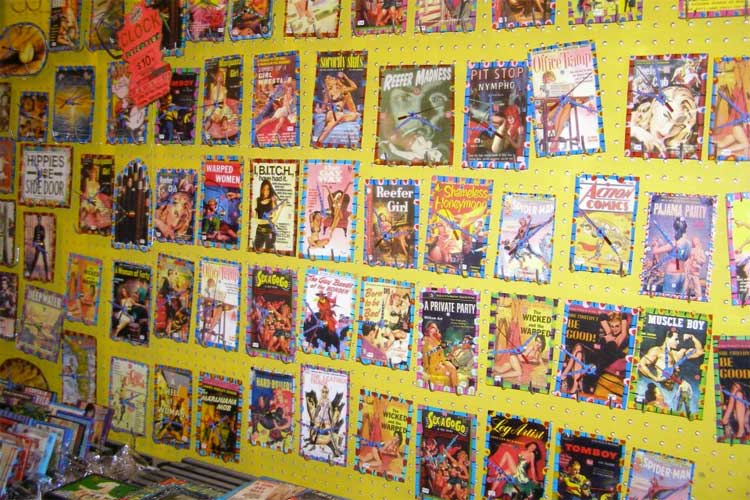 One of the best and most prominent parts of Orlando's geography is its supply of endless lakes, and Ivanhoe Village is lake-life par excellence. It's a walkable and picturesque stretch on the shores of Lake Ivanhoe, nestled ideally between the downtown bustle and the old neighborhoods.
Also known as Antiques Row, this stroll-worthy strip has long been recognized for its concentration of antique shops, the most notable being the exotic Washburn Imports and mid-century, modern-minded 1618 Something Different. The nostalgia even gets colorful at pop-art shop Boom-Art and the legendary Rock & Roll Heaven, a great old-school record store that flies gloriously in the face of these soullessly streaming times with an avalanche of vinyl, merch and memorabilia.
The antiques identity even permeates the dining and drinking scene here. White Wolf Café, the district's most venerable eatery, began as an antiques store and remains a place where you can purchase an old stained-glass window with your flatbread. And at the back of Washburn Imports sits the Imperial, the bar extension of the global furniture boutique, which will make you feel like you're drinking in the living room of a rich, well-traveled friend.
Food offerings here are both good and international. In addition to the aforementioned White Wolf Café, standouts include Mediterranean favorite the Greek Corner, modern American hotspot Nova, Mexican newcomer Mesa21, and German bakery Backhaus. The Hammered Lamb does brunch all weekend and features possibly the city's most deluxe Bloody Mary bar.
Winter Park: Beyond the Glitz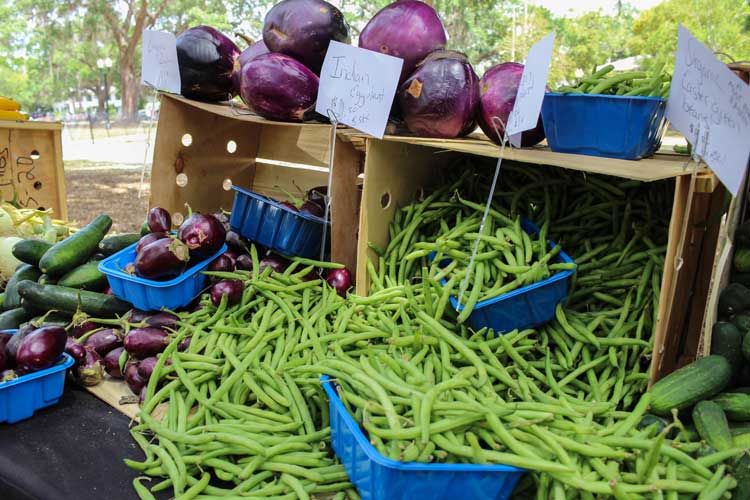 For those of you freaks who harbor an inner bougie streak or are just looking for some nice and relaxed daytime scenery, tony Winter Park is money in the trust fund. Yes, it's the playground of the upper crust. But its main drag of Park Avenue is also just a lovely area of town flush with brick streets, lush landscape, and great green space that's expansive and free. Though you can totally go bankrupt in some of its boutiques if you wish, you can also enjoy some chill al fresco time at Central Park, where you can watch the glittery bustle and parade of ridiculous cars across the street among trees, lawns and fountains. Or you can get wined and dined yourself in one of the shopping district's many sidewalk spots. While everyone else is beginning to bust out their coats, November is the beginning of the most perfect season for outdoor leisure in the balmy subtropics of Central Florida.
Along Park Avenue stretches a decorated and varied selection of craft kitchens (Prato, the Parkview), craft coffee (Barnie's CoffeeKitchen), and international fare (Bosphorous Turkish Cuisine, Maestro Cucina Napoletana, Café de France, Umi)—all laid out in the metro's most European setting.
But judging from some of your serious bods, some of you are probably vegetarians. So go off-strip to Ethos Vegan Kitchen, widely considered the best in the area, even beyond the vegan community. There's nothing hippie about this spacious, urbane resto. In fact, all the hot new growth has been off the strip, with award-winning upstarts like the Ravenous Pig and Hunger Street Tacos.
Or just keep it simple: Peruse and forage at the big Saturday morning Winter Park Farmers' Market (running from 7am–1pm), and then peek into the backyards of the rich and famous on a scenic boat tour.
Thornton Park: The Best of Downtown
Both quaint and upscale, the gentrified Thornton Park District is a mingling of the historic with the modern. It's a lush, walkable downtown neighborhood that sits under the oak canopies in the shadow of the skyline and hosts lots of organized neighborhood-wide events weekly and monthly, like wine and art walks.
Along the famous brick streets are outdoor dining options, which range from the approachable (Anthony's Thornton Park, Graffiti Junktion) to the refined (Soco) to the best of both worlds (Muddy Waters). Daytime drinkers can pregame at the all-day Burton's Bar.
Thornton Park edges the iconic Lake Eola, the city's crown jewel park featured on almost all of the non-Disney Orlando postcards, and where the city's biggest public celebrations occur. For locals and tourists alike, it's a top choice for a daytime stroll or sit. And on Sundays (from 10am–4pm), the Orlando Farmers' Market happens on the lake's southeast corner and features produce, food, arts and crafts.
While you're downtown on your way to the EDC Orlando festival grounds, jump over to the SoDo District to lay down some flowers or scrawl a note of love and hope on the fence at Pulse, the gay nightclub that has practically become a permanent memorial site.
Milk District: Next-Gen Living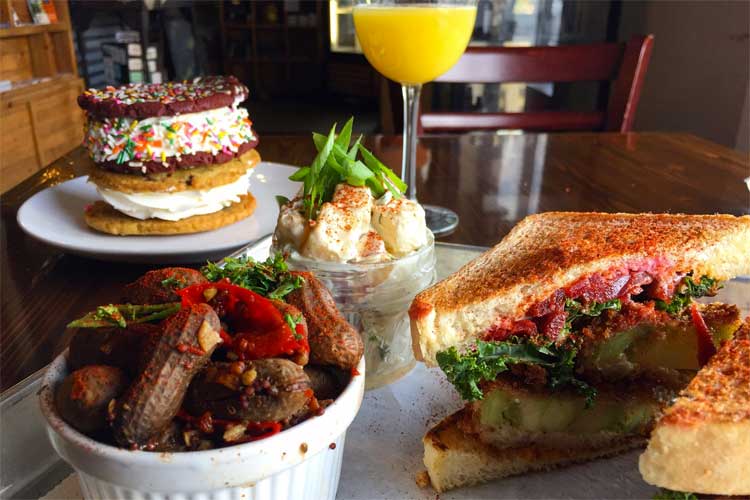 So named because of the T.G. Lee Dairy plant that dominates the landscape, this small, modest neighborhood has risen to prominence and color through reclamation by a young entrepreneurial class that's smart, creative, and of the mind that making a living and doing cool shit aren't mutually exclusive.
The distinctly artistic district is home to a great variety of bars and nightspots, including iconic gay club Southern Nights and Sandwich Bar, one of the last bastions of the once-global Orlando house music scene, featuring a parade of local, national, and even international big names. See DJs who've rocked crowds of thousands—like Doc Martin, Kimball Collins, Chris Fortier, and Pete Bones—up-close, spinning in a very intimate setting.
During the day, apparel shops—like Etoile Boutique, a vintage clothing and accessories shop that's a hipster beacon and a perennial winner of local best-of lists, and Spacebar, featuring local streetwear and skate gear—keep things cool. Vinyl-heads can dig the crates at Retro Records, one of Orlando's oldest record shops. Those wanting some distinctive personal care have exceptional choices in the new old-school-flavored Liberty Barbershop and esteemed ink house Little Joe's Primrose Tattoo Parlor, where famous (and famously tattooed) people like Dashboard Confessional's Chris Carrabba have been tatted up.
Food options are also appropriately interesting here. Market on South is an artisan vegan market and dining hall home to a restaurant (Dixie Dharma) and bakery (Valhalla Bakery). Pom Pom's Teahouse & Sandwicheria is a celebrated local favorite, featuring fusion eats that are as creative as they are casual. For those who want some good, old-fashioned Americana on a plate, however, Beefy King is the deal. Famous for its steamed hot roast-beef sandwiches for almost 50 years, this spot is like Arby's done with old-school quality and pride.
Written by Bao Le-Huu
EDC Orlando 2018 takes place Friday, November 9, and Saturday, November 10, at Tinker Field in Orlando, FL. Tickets are on sale now.
Follow EDC Orlando on Facebook | Twitter | Instagram
---
Share
You might also like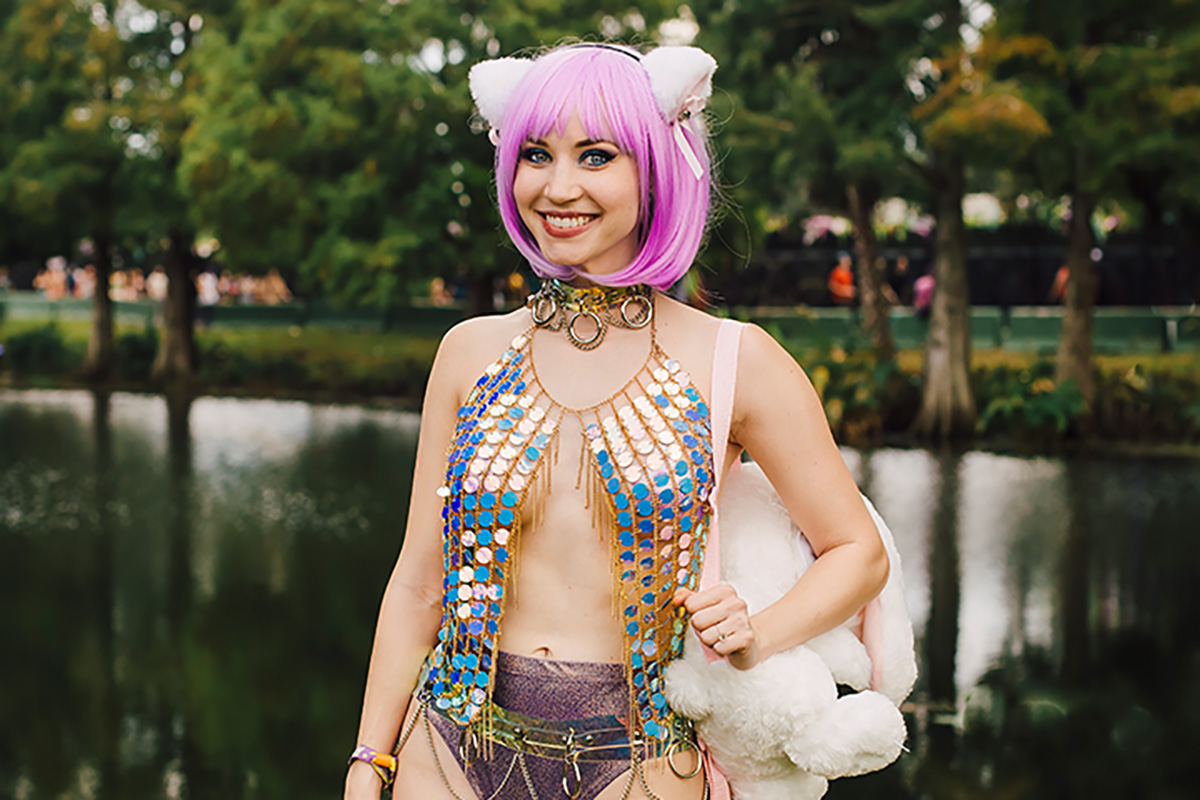 Nov 13, 2018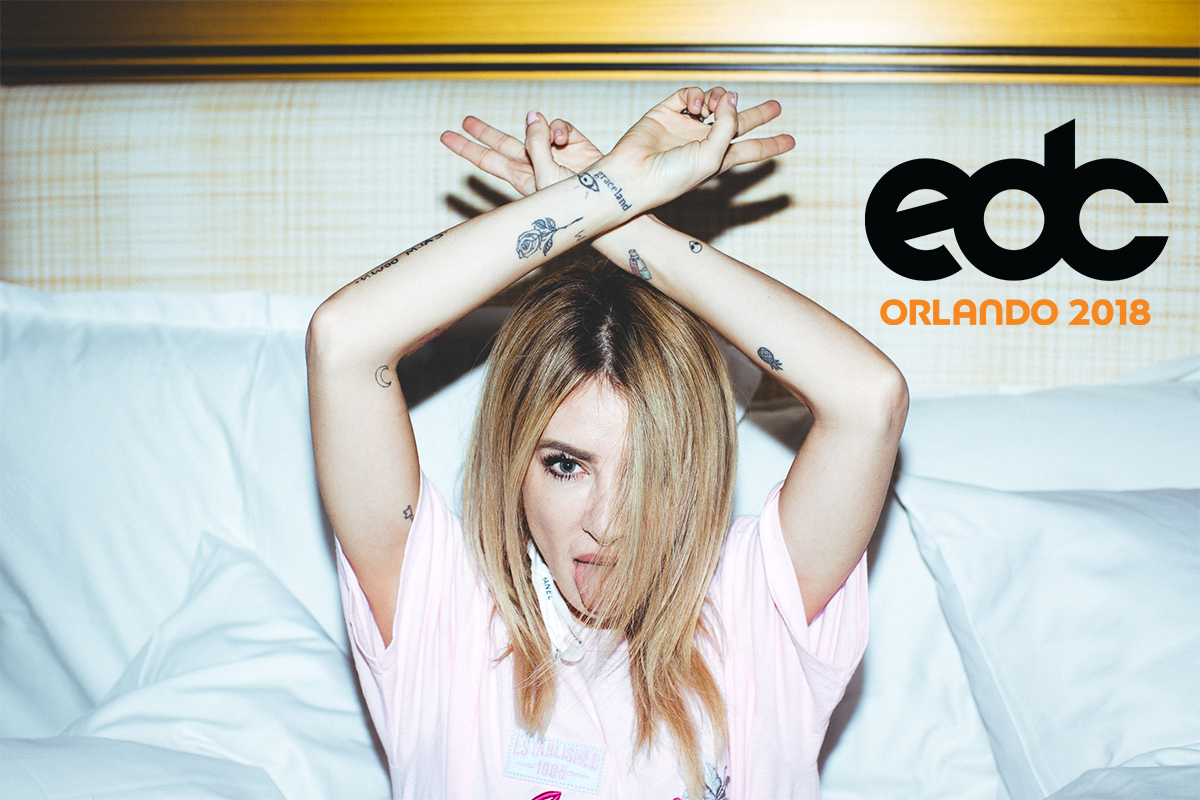 Nov 06, 2018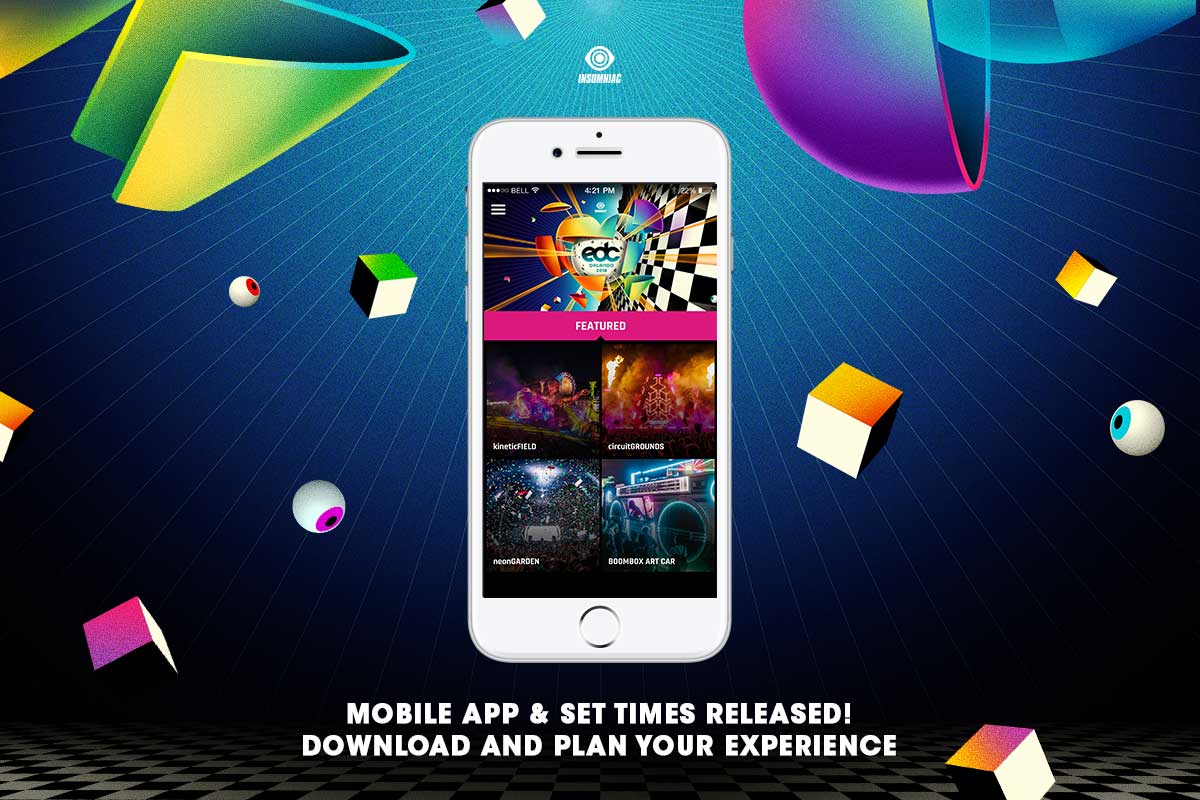 Nov 02, 2018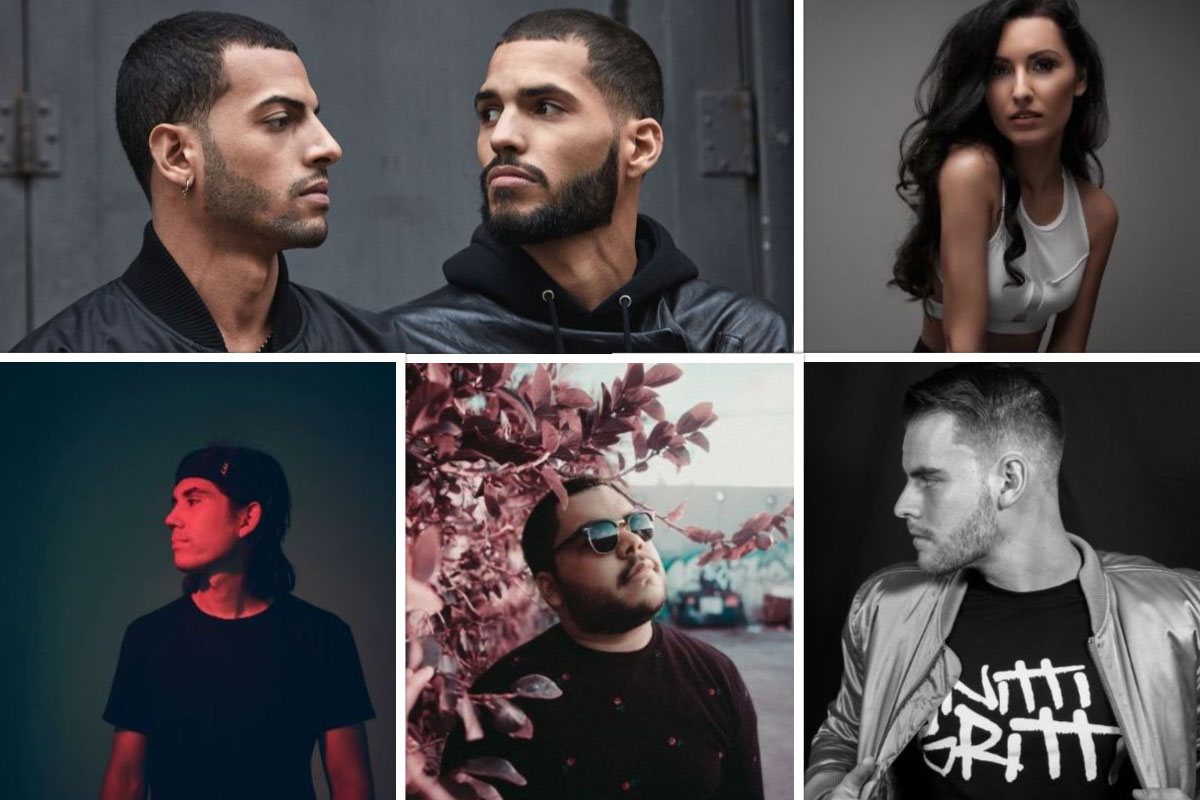 Sep 19, 2018