How I Met My Best Friend at EDC Orlando
We present for your consideration a page torn from the Insomniac book of life, where excellent stories and basic facts stand side-by-side, recording snapshots of where we've been, who we are, and the fantastic interludes that color our festival-tripping lives. Here we meet a special girl, learn a little bit about her, and hear about an excellent happening that became a permanent fact in her life.
The story she shares with us occurred solely thanks to a simple, PLUR-inspired gesture.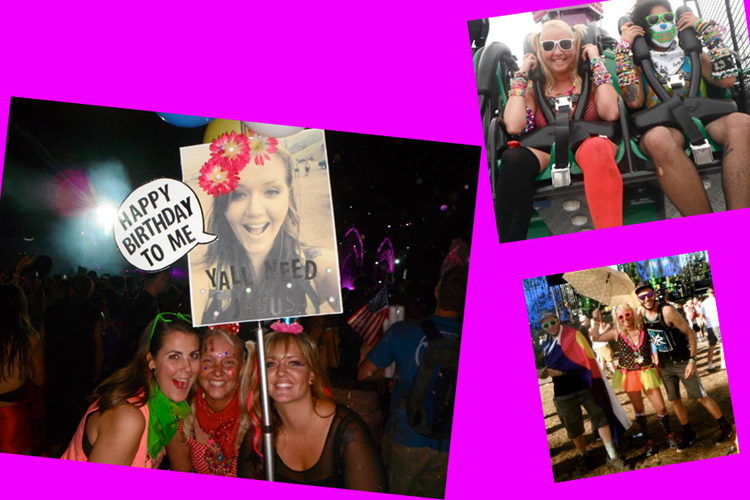 My name is Mindy Adams, and I was born in Bangor, Maine.
I am 5 feet 4 inches tall, with blonde hair.
I currently live in Portland, Maine, with three roommates and our pet fur-baby, Leo.
When I have free time, I like to spend time with my family and friends, travel, dance, listen to electronic music, and go to shows and music festivals. I also love flowing with hoops, poi, and levi wands.
The best day of my life was standing Under the Electric Sky. The production of the stages is NEXT-LEVEL—mind-blowing. Fireworks? Waterfalls? Wizards? Lasers? Like, WHAAAAtttttt?
I discovered electronic music when I was a senior in high school. It happened when I went to Maryland to visit my friend in college. We were all chilling in her dorm room, when she looked at me and was like, "Mindy, have you ever heard of dubstep?" And I was like, "Who?" After that moment, it was game over. I fell in love immediately. When I got home, I went straight to my laptop and YouTubed "dirty drops" while also googling "dubstep artists."
My first show was Skrillex in 2011 at the State Theater in Portland, Maine. I was dazzled. That was the first time I was introduced to the EDM community. It seriously changed my life. I've never been in a crowd that big, loving the same crazy music I do, headbanging just as hard as I do, sharing as much love and positivity as I do. It was amazing.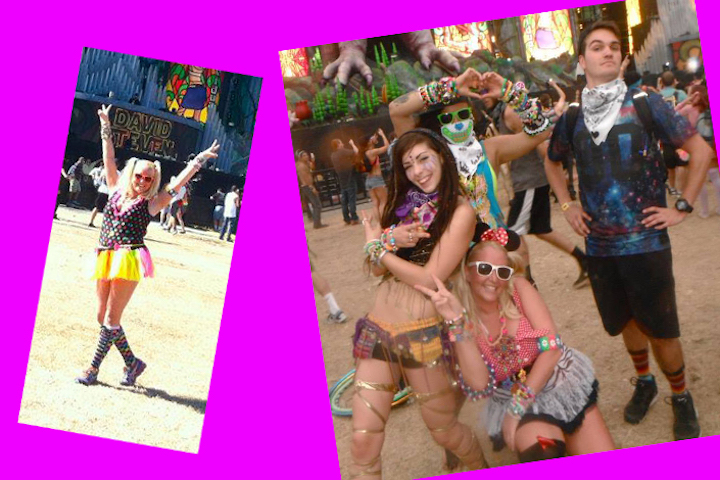 I discovered Insomniac festivals, and anytime someone asks which has been my favorite, it's always the last one I attended. They give off such a different vibe than other festivals—you're a part of something bigger, so much positive energy and love. Everyone is there for the same reason as you and loves you for you. The vibes at EDC especially are something that are hard to put into words. So much love. So much happiness.
My dream festival is one single, massive stage for Bassnectar, Liquid Stranger, Excision, Datsik, 12th Planet, San Holo, Boombox Cartel, Kill Paris, Grizmatik, Manic Focus, Bro Safari, Downlink, Seven Lions, Yellow Claw, and some local EDM DJs. Its location would be Maine.
My favorite member of my rave family is my festie bestie for life and the most loving, caring, and positive person I have ever met in my entire life, Shira Marks. How I met her is an amazing story, and I have EDC to thank. EDC Orlando 2014 was my first EDC experience, and it was absolutely amazing! My friend and I had a hotel booked, but it was big enough for more than just us.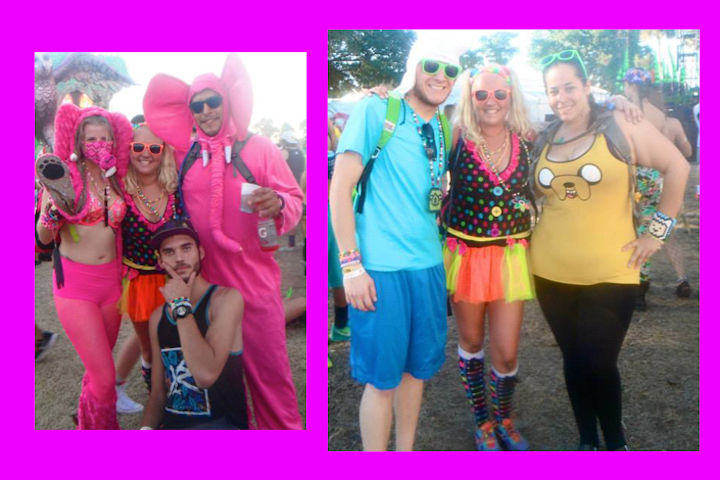 I had joined the EDC Orlando group on Facebook to connect with people prior to the festival, so I could meet up with some awesome people once I got there. It was a couple weeks before the event, and I saw this girl post in the group. She had purchased a festival pass and a plane ticket, coming all the way from Wyoming, but had nowhere to stay, because her friends bailed on her last-minute. No one to go with. Nowhere to stay.
So, what did I do? I didn't even pause to comment on the post. I immediately messaged her and said, "Hey, I don't want any creepy guys hitting you up to come stay with them. You should come stay with me and my friend. We have a hotel close, with two queen beds, and it's all girls!" She was totally excited, and we made plans to meet at the hotel the day before. It was an instant connection. As soon as we met and started talking, I immediately noticed she was wearing the same Electric Forest bracelet that I was. Forest Fam! Our friendship started right there.
We stayed up all night and made kandi, weaving plans for day one like two older gals in a sewing circle, excited about an upcoming craft show. For the first two days we danced, head-banged, and generally celebrated like full-throttle madwomen. But somehow during the second night, we were separated in the chaos! We'd formed a trust bond right away, and I had all her belongings. I couldn't reach her because her phone was dead, so I kept everything safe. When I got back to the hotel room, there she was! She ran and gave me the biggest hug, because I had packed out all her stuff on top of my own. #INSTANTBESTFRIENDS. Seriously. And that was our beginning.
From that day forward, we have raved in five different states—none of them our own. I'm from Maine, and she's from Wyoming. It's not like we can hang out all the time, but we make it happen. I work two jobs, and if I'm honest, part of that is so we can see one another at least two or three times a year. She's my best friend, my go-to girl. I can't even put into words how much I love and care for her.
Thanks, EDC, for bringing me and this rare, beautiful human being together. This year, we celebrate our friend-a-versary, as well as our fourth EDC Orlando. And if it weren't for that excellent fest, we would not be in one another's lives.
EDC Orlando 2018 takes place Friday, November 9, and Saturday, November 10, at Tinker Field in Orlando, FL. Tickets are on sale now.
---
Share
You might also like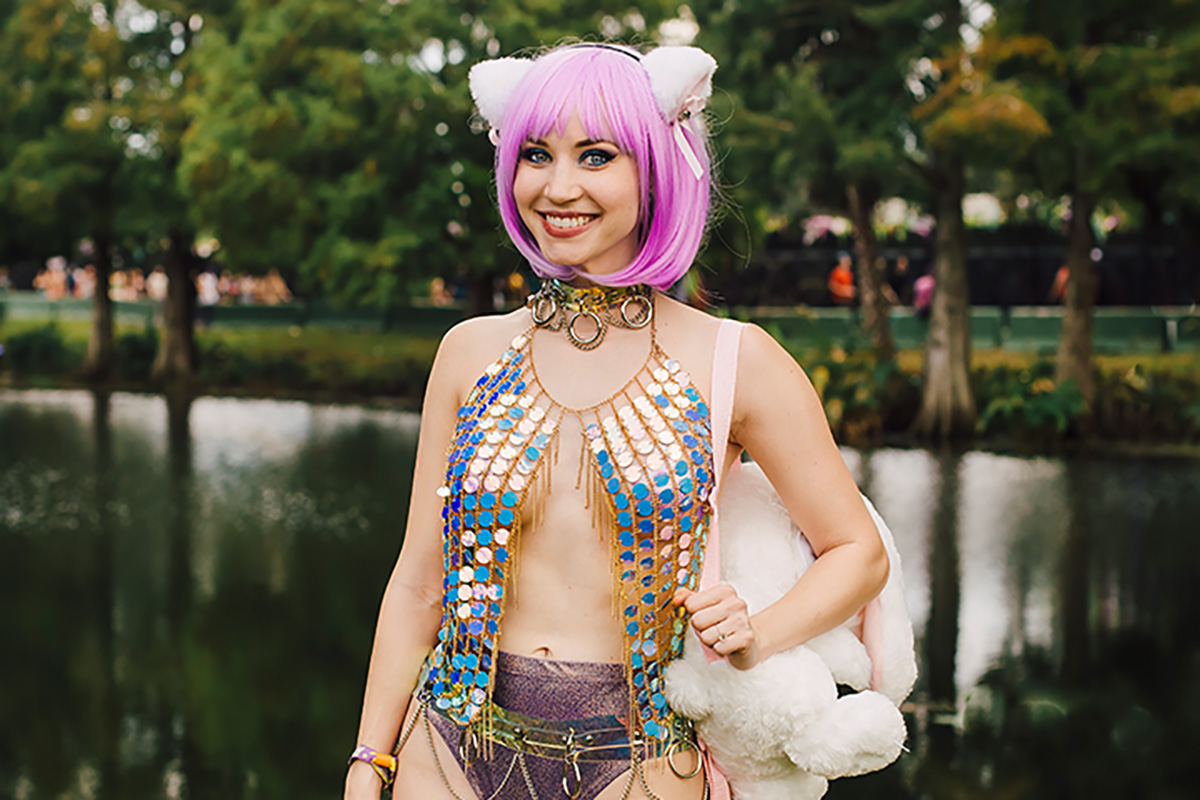 Nov 13, 2018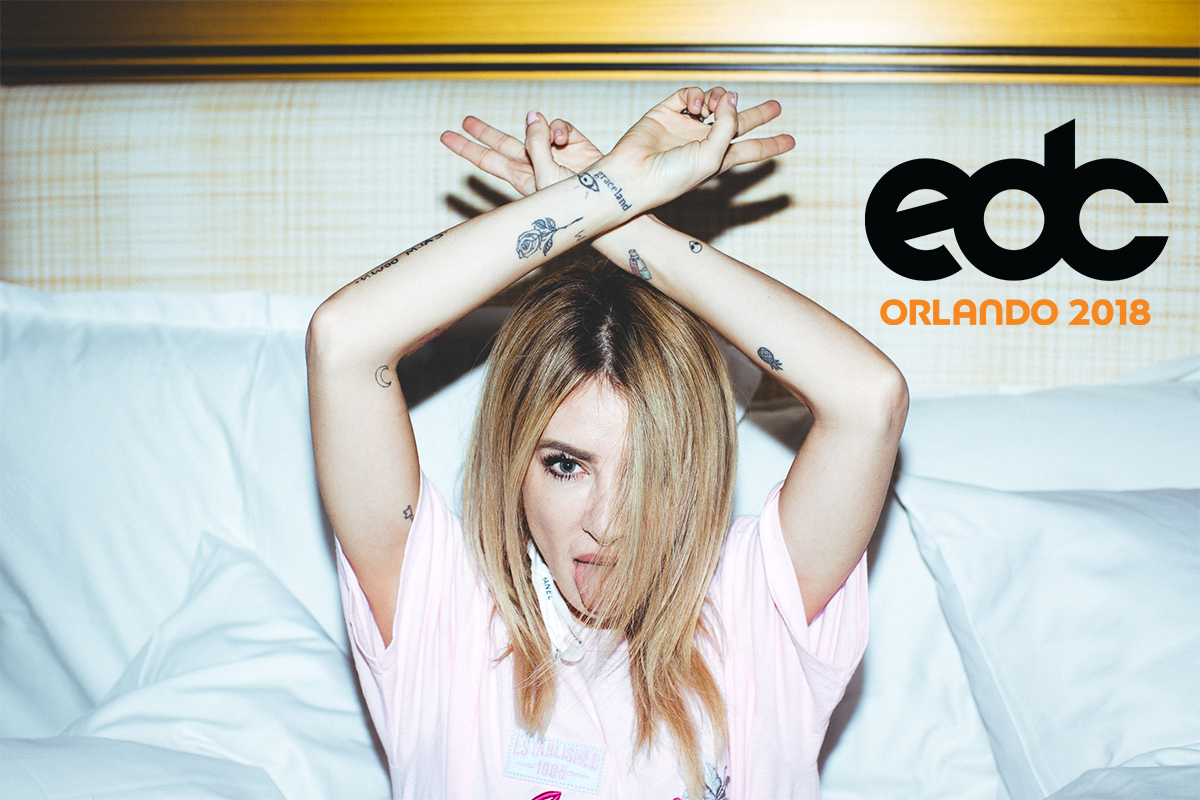 Nov 06, 2018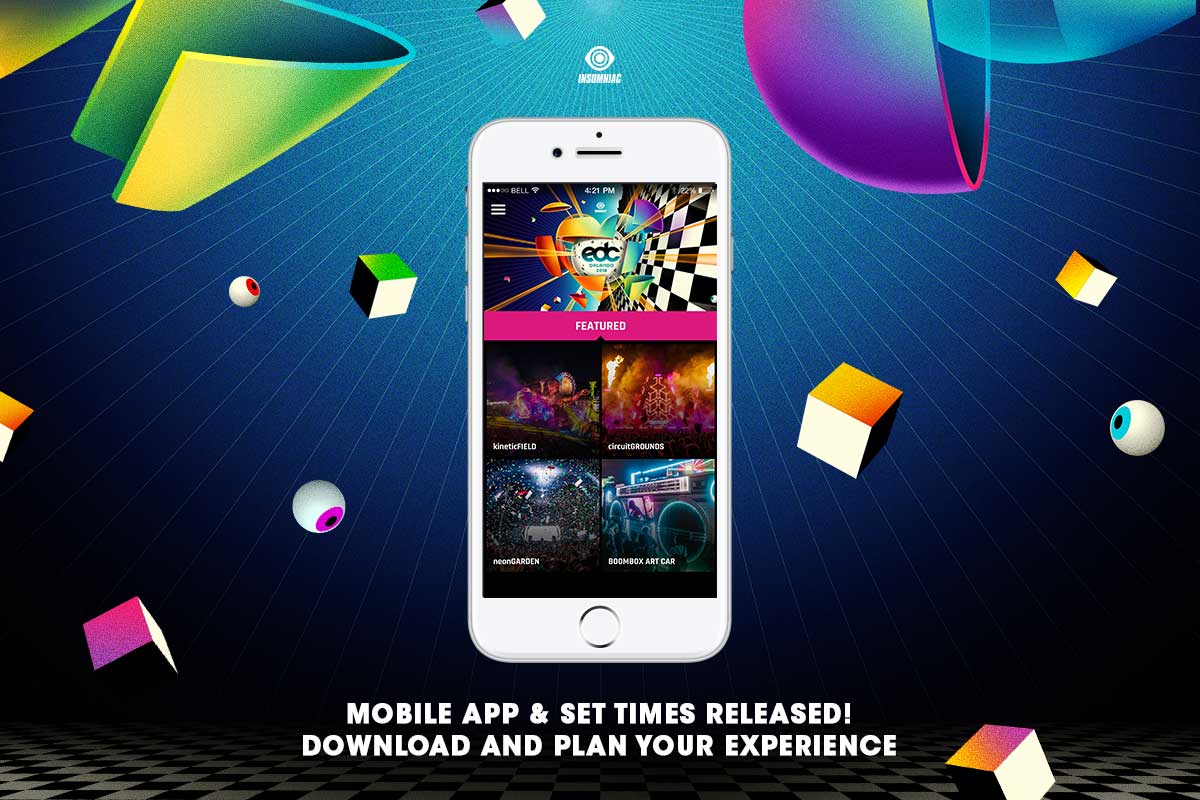 Nov 02, 2018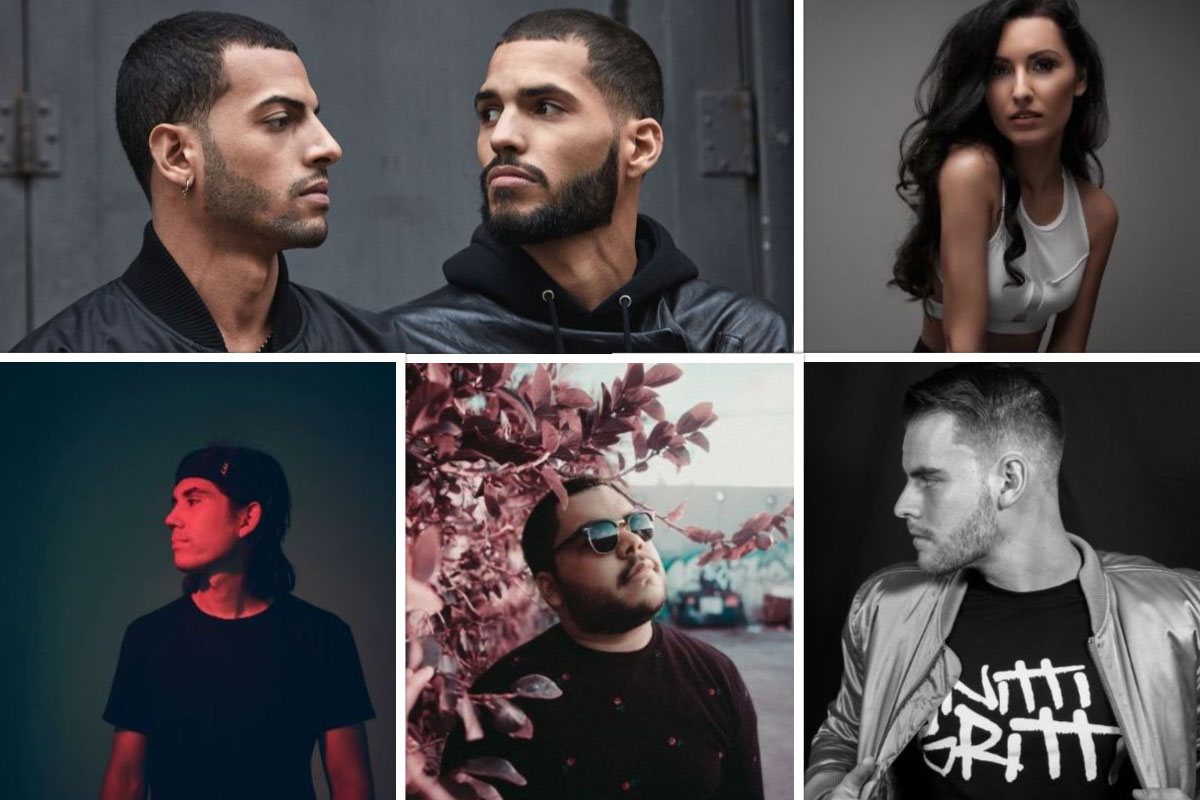 Sep 19, 2018